New Arrivals
Checkout the latest designs and quotes to add to your collection.
News & Blog
Text of the printing and typesetting industry.
We're commanded to live humble lives. But sometimes attracting attention leads to gospel conversations. I can't tell you how many …
Reformed Ink is pleased to announce our new line of Wall Art. Available in gloss poster paper or canvas.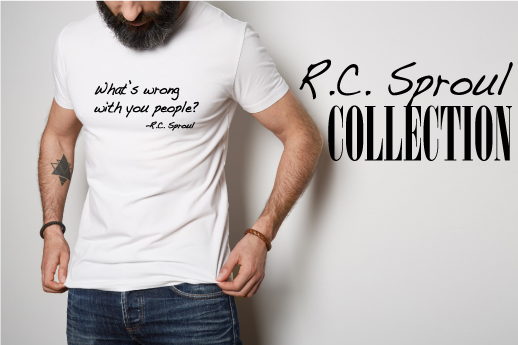 Reformed Ink is pleased to announce the all new R.C. Sproul Collection. From T-shirts to Mugs and everything in between, …
Testimonial
I get so many comments about my products from Reformed Ink. It has opened the door for many discussions on the doctrines of grace.
Love the designs on Reformed Ink. I wear one of their shirts almost every day! Keep up the great work.
Thanks for a great product. I drink my morning coffee every day from a Reformed Ink mug.
Thanks again for a great product and fast shipping. I will be ordering more very soon!